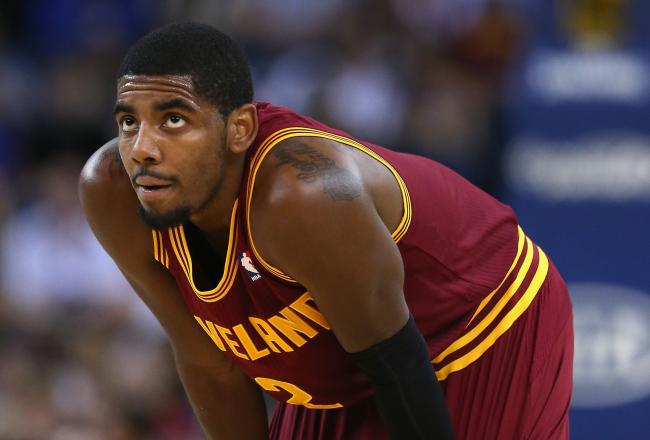 The Cleveland Cavaliers first win streak of the season ended as quickly as it started. After winning consecutive games for the first time this campaign, the Cavaliers fell at the hands of the Atlanta Hawks, 102-94. It was a game, like many this season, where Cleveland competed and could have taken home the win if things had gone slightly differently.
With just over two and half minutes left, the Hawks took a 95-94 lead. Instead of responding to get the lead back, the Cavaliers took back-to-back bad shots, which resulted in Atlanta's lead swelling to six points. The Hawks outscored Cleveland 27-14 in the fourth quarter to come from behind and get the win at Quicken Loans Arena.
Once again, it was the Cavaliers' inability to defend the guard spots that cost them the game. Fourth-year pro Jeff Teague scored a career-high 27 points, including the go a head basket, while also adding eight assists and two steals. Shooting guard Lou Williams scored 16 points, had five rebounds, and four assists and Kyle Korver, another guard, managed 11 points, five rebounds and two assists. The Cavaliers also continued to miss the low post presence of Anderson Varejao, who continues to miss time with a bruised knee, as Al Horford was able to dominate down low, with 14 points and 11 rebounds. Anthony Tolliver helped the cause off the bench, contributing 13 points and four rebounds.
Kyrie Irving was his usual self offensively, scoring a game-high 28 points (including an incredible three-pointer at the buzzer for halftime) to go along with six rebounds and five assists. Irving, though, is still a young player, who continues to develop defensively. It has been a weakness that opposing teams have exploited against Cleveland. Dion Waiters, another young guard who must get better defensively, scored 18 points and had six rebounds and four assists. Tyler Zeller, who continues to start in Varejao's absence, scored 12 points and had seven rebounds and Alonzo Gee and C.J. Miles each scored 10.
While this is yet another loss for the Cavaliers this season, there continue to be good signs. Cleveland showed that they can put together two wins in a row before this, and it was not a bad performance from the Cavaliers, even in a loss. This is an Atlanta team that, with a record of 18-9, sits third in the Eastern Conference and is having a very good season. While Cleveland fans want to see their team get results, to play tough against a team like this is a sign of progress from this young group, especially playing without one of their leaders in Varejao.
The Cavaliers do not have much time to reflect on this loss, as they will play their second game of another back-to-back tonight against the Brooklyn Nets. This may be a good time to catch the Nets, as they just fired their head coach and are just 4-14 over the last 18 games. It will be tough though, as the game is in Brooklyn and will have required a late flight in. They will be going up against an elite point guard, in Darren Williams, and will need to find a way to slow him down first if they will have any success.
Tags:
Al Horford
,
Alonzo Gee
,
Anderson Varejao
,
Anthony Tolliver
,
Atlanta Hawks
,
Basketball
,
Cleveland
,
Cleveland Cavaliers
,
Dion Waiters
,
Jeff Teague
,
Kyle Korver
,
Kyrie Irving
,
Lou Williams
,
NBA
,
Tyler Zeller